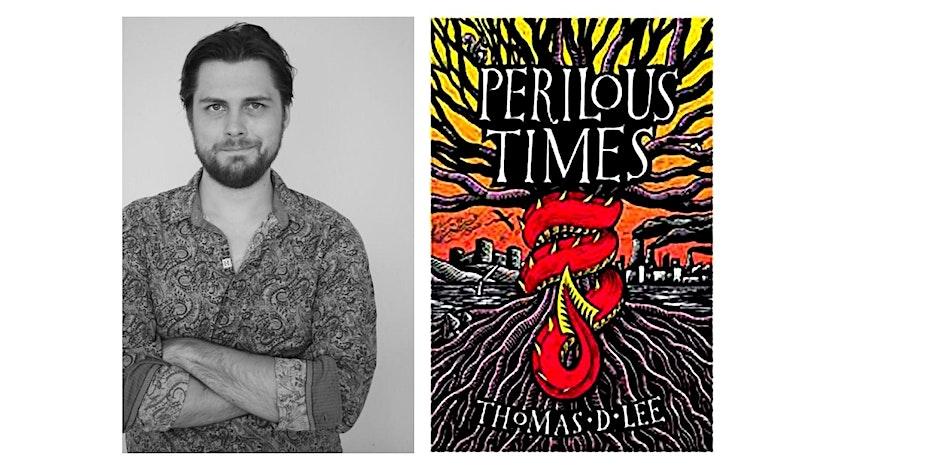 Chorlton Book Festival welcomes the brilliant debut author Thomas Lee to celebrate the publication of PERILOUS TIMES.
Mixing Arthurian legend with contemporary fantasy, this sharply witty and relevant debut will delight fans of Terry Pratchett and Neil Gaiman.
This special celebration will be taking place in Benito Lounge in Chorlton, where Thomas spent some time writing the novel! Thomas will be in conversation with fellow author and friend Rowe Irvin.
IN PERILOUS TIMES LIKE THESE, THE REALM DOESN'T JUST NEED A HERO.IT NEEDS A KNIGHT IN SHINING ARMOUR.
Perilous Times is a fiercely entertaining contemporary take on the myths of Camelot, which asks: what happens when the Knights of the Round Table return to fix the problems of the modern world? This debut is perfect for fans of Terry Pratchett, Neil Gaiman, Jodi Taylor and Ben Aaronovitch.