We're getting together again!
Wilbraham Road, Sunday 24 September, 12-4pm
Chorlton Community Cooperative is organising another Great Get Together in September – Chorlton's biggest, best and favourite street party.  Come and join in the fun – or join our team and help out! Everyone is welcome.
Chorlton's a place that's famous for its creativity, its independent culture and its community spirit. This is where people care: there are many groups and projects working to make Chorlton a better place for all. 
The purpose of Chorlton Community Cooperative is simple. We help join the dots – and by working together, we get more done. Proudly independent, Chorlton Community Cooperative is run by and for its members. And membership is open to all.
Like all cooperatives, we hold true to the values of self-help, self-responsibility, democracy, equality, equity and solidarity. 
We are Chorlton people, working with Chorlton people to make positive change.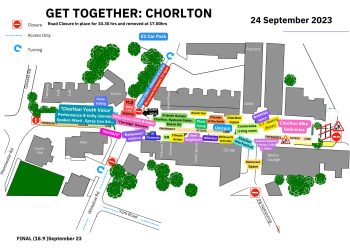 Final preparations are under way for this weekend's Get Together. Take a look at the site map.
Chorlton Traders and Chorlton Voice are calling out for street artists to apply for commissions to decorate Chorlton's on-street junction boxes.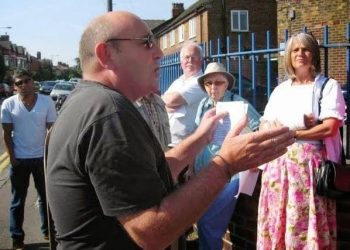 How much of Chorlton's history can you pack into a short walk from Benito on Wilbraham Road to the Lloyds on the corner of Manchester …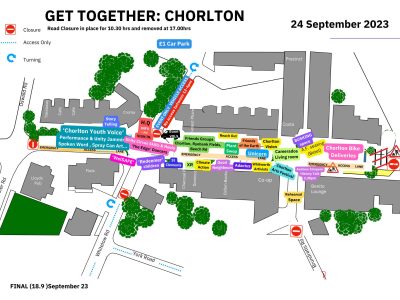 Final preparations are under way for this weekend's Get Together. Take a look at the site map.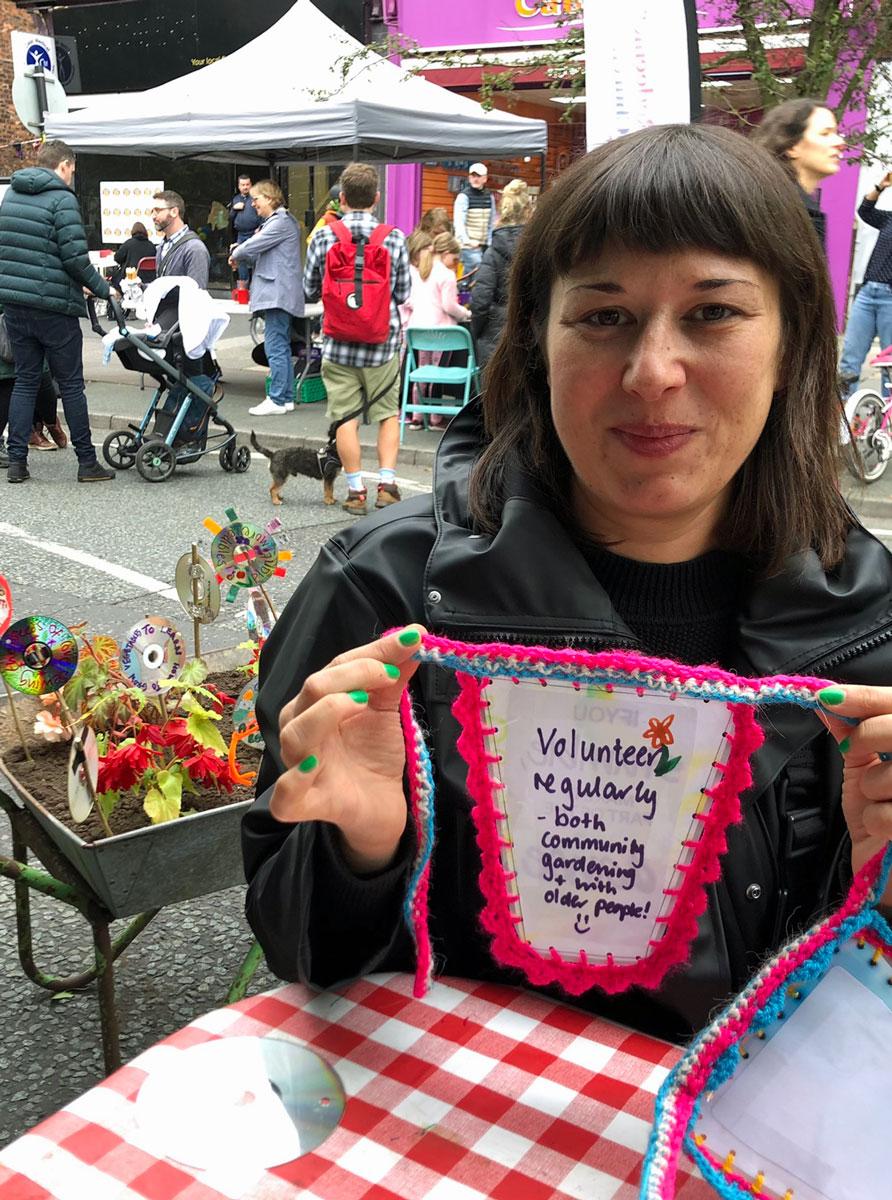 Working cooperatively with voluntary groups, coops and individuals;
Bringing together friends and neighbours that care about Chorlton and want to improve it.
Extending an open invitation to meetings and forums to discuss local issues.
Sharing skills, ideas and opportunities.
Publicising and raising awareness of local activity.
Expressing solidarity and support for Chorlton.
Offering advice, training and a wealth of collective experience.
Delivering learning opportunities for new groups and volunteers to organise, make good decisions and get more done.
Belonging to, and being run by, our members.

Creating a democratic space, where everyone is equal and welcome: one member, one vote.

Setting up an incorporated body that can raise and administer funds for community benefit.

Offering bank account, a source of advice and help with funding.

Helping to successfully deliver projects in partnership, including Get Togethers and community celebrations.
<!=========Events list Template 1.6.3=========>
People working together for Chorlton
There are hundreds of people in Chorlton who are working to protect their environment, organise events, work co-operatively or support their community. Can you help?