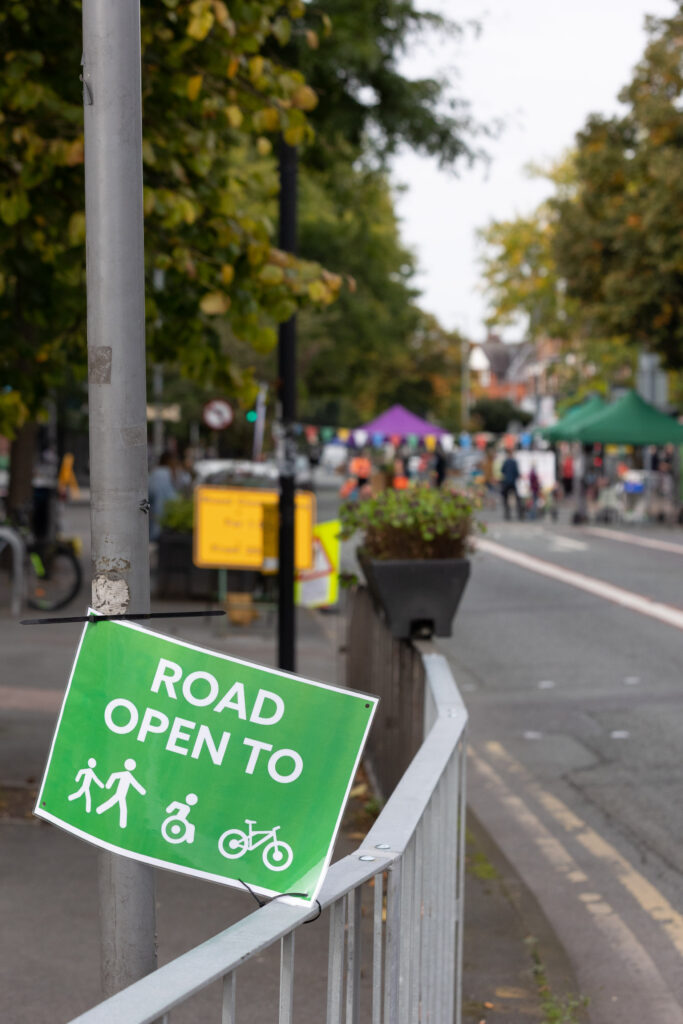 The bunting is going back up as there'll be a third Get Together this autumn! Again, we'll celebrate Chorlton's communities with fun, games, information and a chance to have a really good chat. 
Learn, laugh and be inspired as our main shopping street becomes a traffic-free party venue. Find out more about Chorlton Community Co-operative and a host of different community and voluntary organisations. Meet your neighbours while the kids play safely – in the middle of the road! 
Sunday 24 September is the date for your diary – so come and see us in Wilbraham Road to have fun and find out more about what's going on in the place where you live 
Can you help?
We always welcome volunteers who can help us make this happen and we have lots of different roles. We need marshals and minglers, planners and plate-spinners and anyone who loves and Chorlton and just wants to help. 
Email us at or join our mailing list if you're interested and we'll keep you posted.