Final preparations are under way for this weekend's Get Together. Take a look at the site map.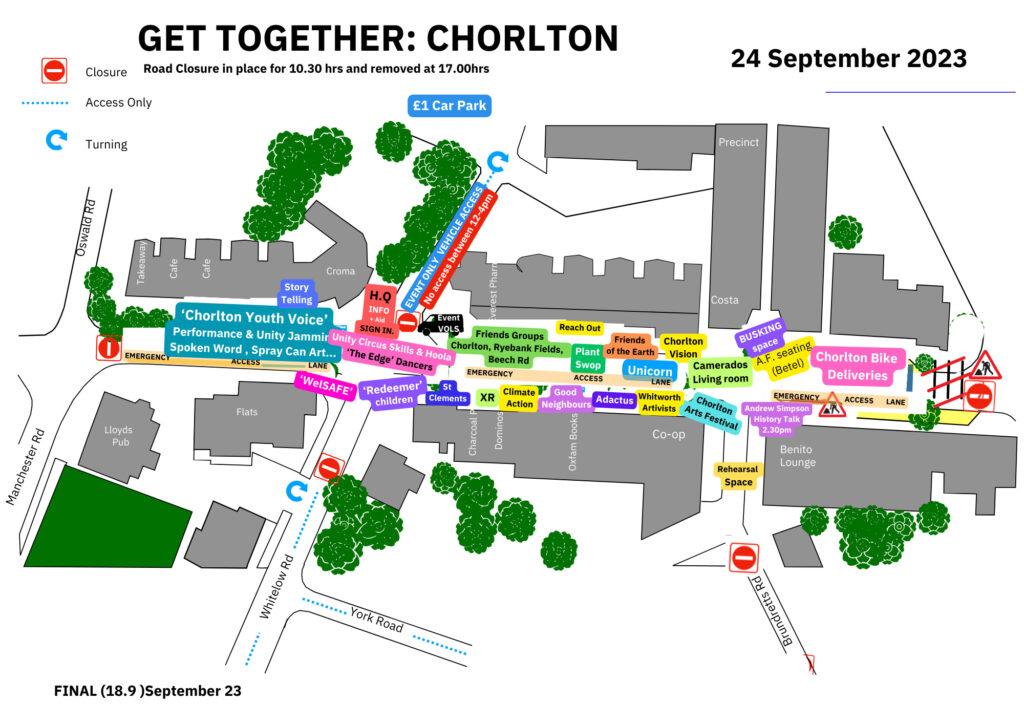 As you can see, we've crammed all sorts of groups and activities into Wilbraham Road for a Sunday afternoon packed with family-friendly fun.
You can also see details of road closures and their hours. Please cooperate with our marshalls and stewards: there are detours in place and we'll reopen the road at 5pm sharp.  
Huge thanks to everyone who has worked on this project; everyone running an activity on the day, and all our volunteer marshalls, stewards and helpers. 
We can't wait to see you all on Sunday!

Please note – this is a working document and although we might say 'final', things can be subject to change.