Take Part in the Get Together
Sunday 24 September 2023, 12-4pm
We are inviting groups (formal, informal, friends!) to express interest in taking part, so that we can allocate the space and associated logistics, and give you plenty of time to plan and get organised!
We want the event to be all about conversation and having fun, so think about how to enable interactions without barriers – perhaps provide deck/camping chairs, bean bags, sofas, carpets, mats, or stools? Offer engaging activities that feel interactive and fun.
The pictures on this page are from our 2019 and 2022 Get Togethers and show the sort of event we're aiming for. You can also watch our videos:
The 2019 Get Together, 23 June (with music and captions)
The 2019 Get Together (a different film,with interviews and narration).
What do you love about Chorlton? Visitors and residents tell us their thoughts, what they'd change and how they'd do it at the 2019 Get Together. 
Interested? Here's some basic information – when you sign up (below), we'll give you much more detail as the event takes shape.
The event group (Chorlton Community Coop) will provide core infrastructure for the site and a site plan to coordinate all the various spaces – planning is well under way.
You will need to bring what you need for your own space. Planning for a rainy day will also be important – think gazebos and umbrellas, just in case! We can try to help with finding materials if needed.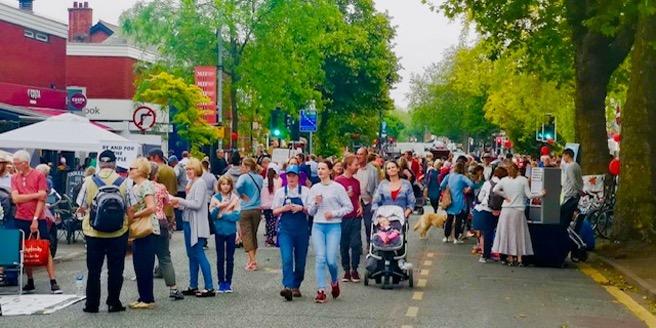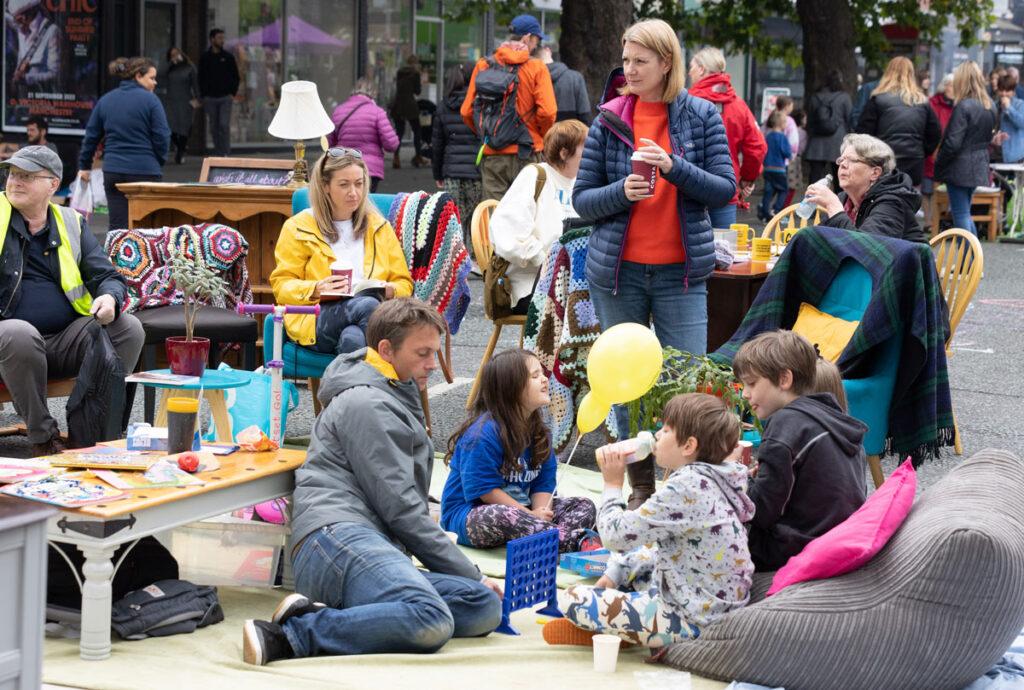 Wilbraham Road will be safe and completely closed to traffic, with full stewarding and risk assessment in place. Here's a map of the site from 2022, so you can see where the event takes place and where the road closures will be.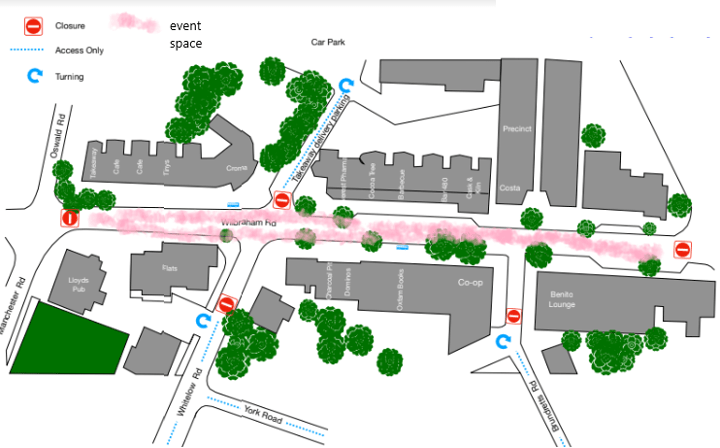 If you need any more information before you decide, just contact us using the email address below. 
See you on 24 September!
Sue, Colette, Sian, Gary, Nick & others on behalf of Chorlton Get Together

This event is being organised by members of Chorlton Community Coop, set up in order to support local community work, and in association with Unity Arts. We hope you'll choose to join the Coop at the event.