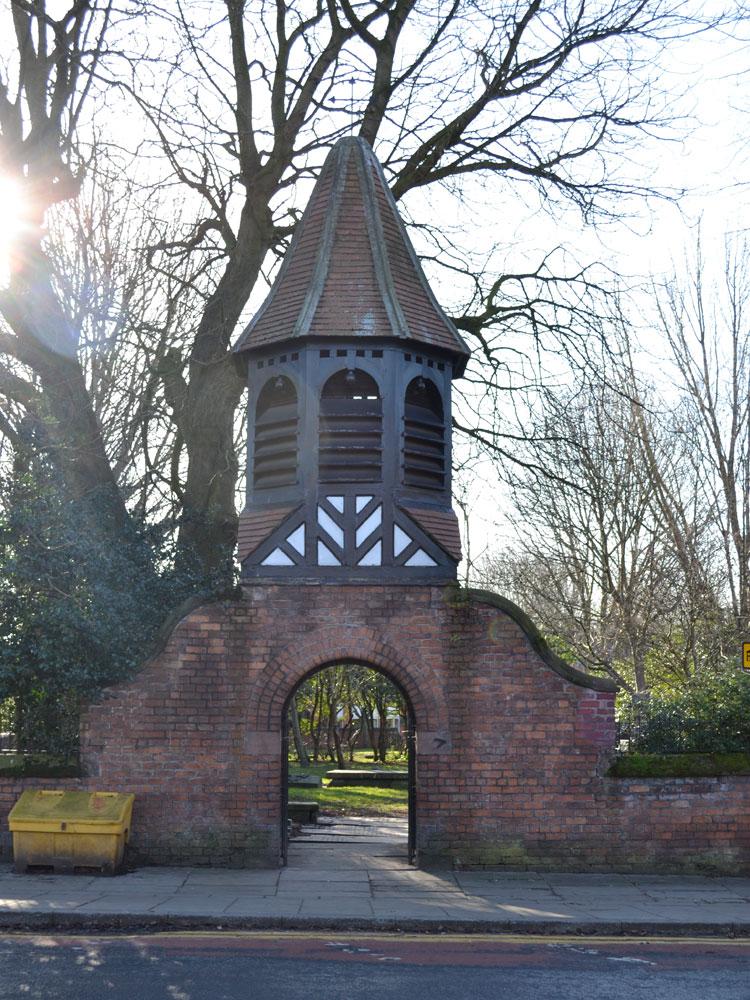 Under the wing of Chorlton Voice (Civic Society), we have formed the Friends of Chorlton Graveyard to restore, preserve and protect the Lych Gate and the Graveyard between the Lych Gate and the Bowling Green Hotel. 
We are looking to the people of Chorlton to form a steering group to help with the project and achieve the goals. The Lych Gate is a listed building and, in collaboration with Manchester City Council and our local councillors, we have managed to secure funding for its renovation. This will take place as soon as possible.
Some of the issues we have identified so far, but we need more suggestions:
Move the gravestones to create an access-friendly path with a slope at the the Bowling Green Hotel end.

Arrange the gravestones along each side of the path, so they that can be viewed.

Gravestones could stand up along the perimeter walls if we run out of room along the path.

Certain tombs need refurbishing and making safe.

The area that is the footprint of the old chapel needs to be defined, perhaps with mosaics.

We need a discussion with various gardening groups with a view to creating flower beds.

Create free-standing graphic plinths (as at Hough End Hall)  for the history of the graveyard and the people buried within it.

Form a sub-committee under the wing of Chorlton Voice to oversee the work.
Join our Facebook Group below, or join us at this meeting in October 2023.
Contacts: