The Co-op gives 1% of what members spend on Co-op own-brand products to local community projects. That's a significant amount of money.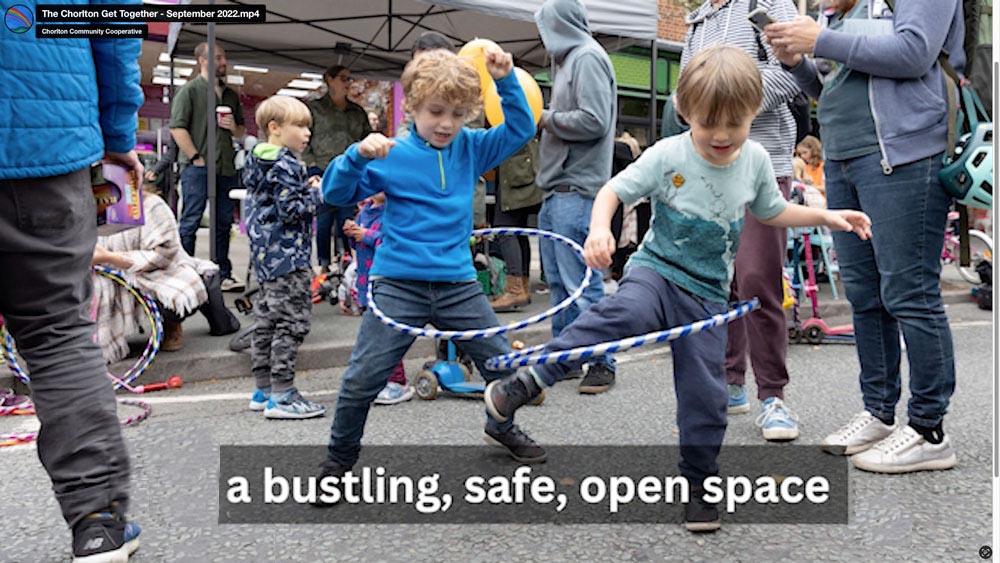 We made a film of our September Get Together, a joyous celebration of Chorlton and its communities.
What if…. a major cross-town A-road could be filled with people and play, instead of nose-to-tail traffic?